Sweet Southern Peaches:
A Tradition With Each Juicy Bite
J.W. Yonce & Sons, Inc. is located in Edgefield County, South Carolina. This colorful area, known as "The Ridge", is widely known for being located in the heart of South Carolina peach production. For more information on our Big Smile brand peaches, contact us today.
Now, that's something to smile about!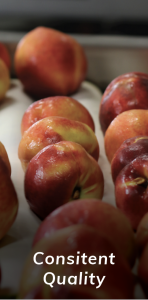 J.W. YONCE & SONS INC.
37 Yonce Pond Road
Johnston, SC 29832
Phone: 803-275-3244
Fax: 803-275-3077